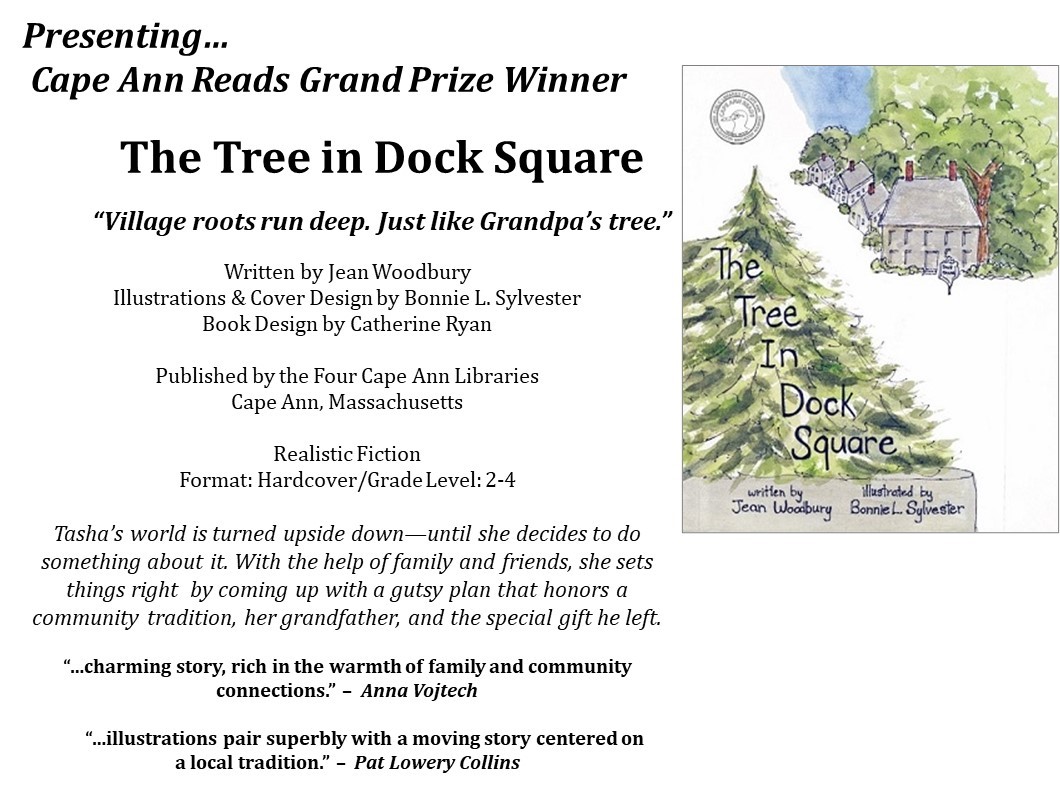 Virginia Lee Burton, Caldecott Award Acceptance Paper:
"Öone must strive to give children what they like and want, and Iím convinced they like and want the best qualities."
The art of childrenís literature is strong throughout Cape Ann and part of its rich cultural history. Itís where Virginia Lee Burton wrote and illustrated her classic, The Little House. The book received a Caldecott Medal in 1943, and the 75th anniversary of its win prompted Cape Annís libraries (Sawyer Free Library in Gloucester, Manchester by the Sea Public Library, TOHP Burnham Public Library in Essex, and Rockport Public Library) to launch a joint project with community partners in conjunction with the Cape Ann Museum. Their goalóto highlight Cape Ann artists and writers as well as strengthen community connections and family literacy. Special events included workshops presented by the Eric Carle Museum of Picture Book Art and classes on creative artmaking by local experts. A picture book contest was held for Cape Ann residents, and more than fifty original picture book manuscripts were submitted. Pat Lowery Collins, Giles Laroche, and Anna Vojtech joined librarians and a local bookstore owner as judges. The Grand Prize? A first edition hardcover publication by Cape Ann Reads!